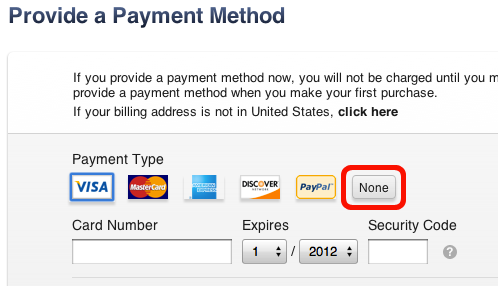 If you're using the Volume Purchase Program (VPP) and you don't have a credit card to link to each Apple ID you may have noticed that during the Apple ID account creation your are asked for a credit card.
Normally when you create an Apple ID there is no option to select "None" as the credit card
This guide will demonstrate a workaround on how to create an Apple ID without being required to link a credit card to the account.
Requirements
Mac or PC with iTunes installed
A seperate email account for each Apple ID you are creating
Instructions
1. Open iTunes
2. Make sure you are signed out of iTunes. Click "Store" in the top navigation and choose "Sign Out"
3. Go to "iTunes Store" located in the left hand column of iTunes

4. Search for an app that you know is free. Lets use Google Earth.

5. Click on the "Free" button next to one of the results. (It doesn't matter which "Free" button you click)
6. A dialog window will pop up asking you to log in. Click the "Create Apple ID" button.

7. Now go through the steps to create an Apple ID. When you get to the payment selection screen you will notice you can now select "None" as a payment type.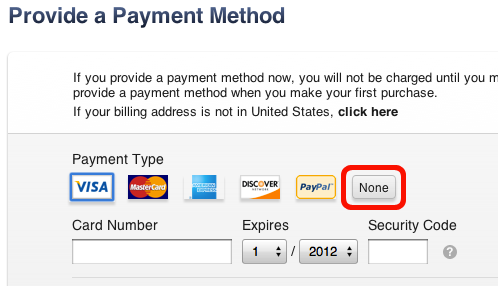 Once you complete the Apple ID creation steps you will need to verify the email address before it's activated. Once the email address is verified you will have an Apple ID that can download free apps and redeem VPP codes to download paid apps all without having a credit card on file.