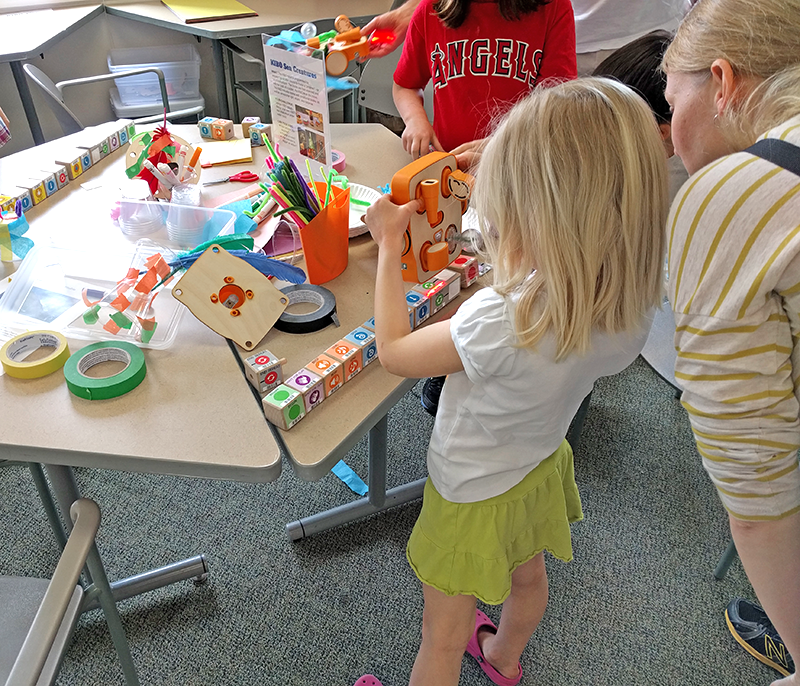 The Lesley Makerspace hosted two hands on making events as part of the Cambridge Science Festival. The festival boasts ten days of STEAM-related activities across the wider Boston area, including lectures, debates, plays, workshops, exhibits, and more.
On Friday, April 22nd, the Lesley STEAM Team rang in Earth Day with a morning session geared towards the youngest of makers. Students from kindergarten through fifth grade were invited to transform a space at Lesley into an interactive aquarium. Parents and their children engaged in a bristlebot fish challenge, programmed their customized KIBO robots to swim through the ocean, constructed a life size coral reef from recyclables, and developed underwater soundscapes in Scratch.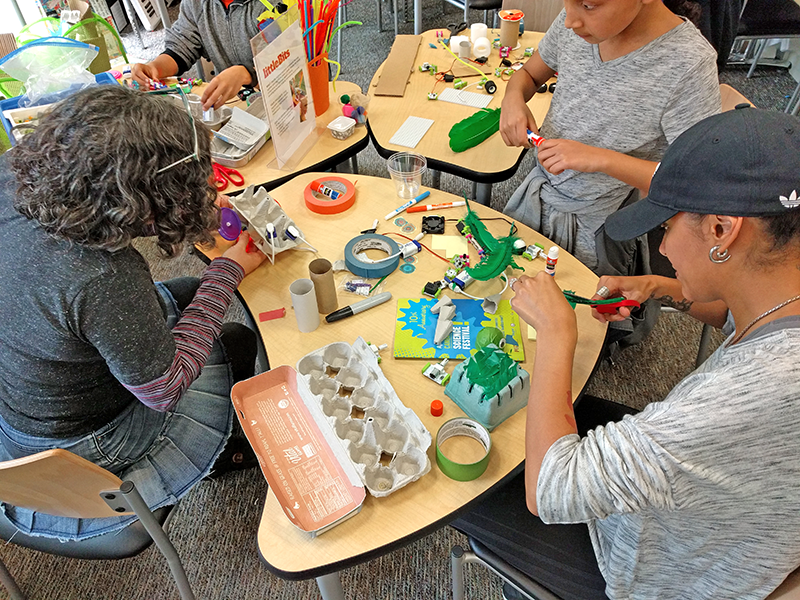 In the afternoon session, older makers (6th grade – high school) constructed and programmed Lego WeDo and EV3 recycling robots, created stop motion animation videos, and created littleBits robots to explore switches, sensors, and a host of electrical inputs/outputs. It's always a highlight to watch parents collaborate with their children in design thinking challenges, and this event was no exception. Parents and teens spent the entire two and a half hour session engaging in the design/redesign process, particularly with the littleBits challenge to create a robotic trash collection vehicle.