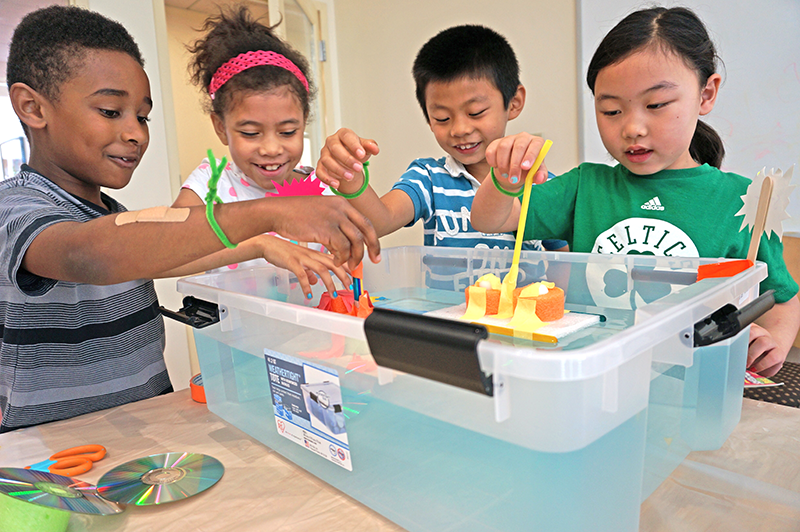 During their second week of summer, over 150 Lesley Summer Compass students immersed themselves in Olympic themed challenges in the Lesley Makerspace. These eager K-6th grade students experienced a variety of STEAM activities developed around each grade level.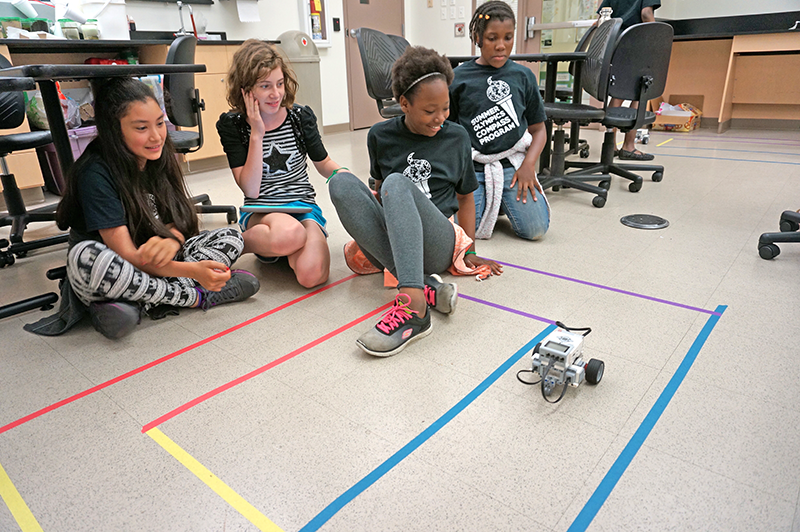 They were greeted outside the makerspace by the Lesley STEAM team and reminded of the very important "rules":
1) Have fun.
2) Think out loud.
3) Ask two friends before you ask a teacher.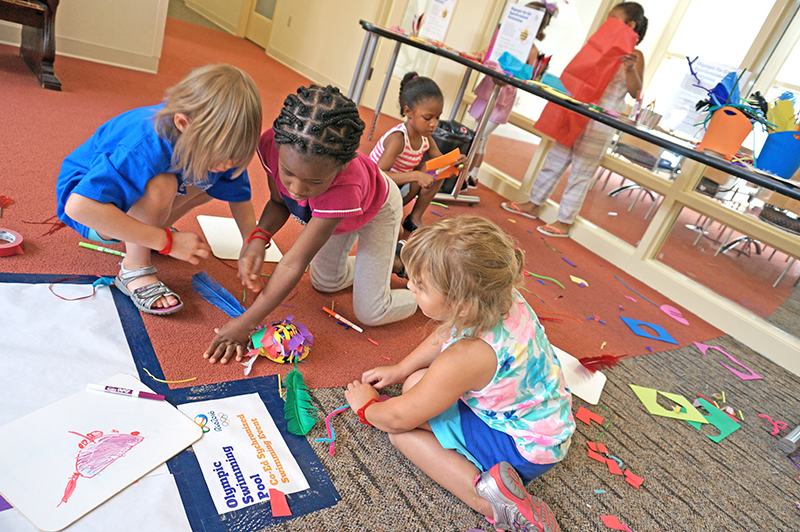 Kindergarten and first graders programmed Bee-Bots on the synchronized swim team and created elaborate athletic costumes out of recyclables to be photographed in front of the green screen. Second graders created littleBits Olympic torches and competed in a sail boat design challenge. Third and fourth graders were tasked with an engineering challenge of securing their athletes (Beanie Babies) onto a bicycle (Lego WeDo wheeled robot) and creating trash picker upper robots using littleBits. Fifth and six grade students programmed their track and field runners (Lego EV3 robots) to race around a course and also made littleBits sanitation vehicles.
Thank you to the folks at the Lesley Summer Compass Program for building in the time for these young makers to join us for the week!