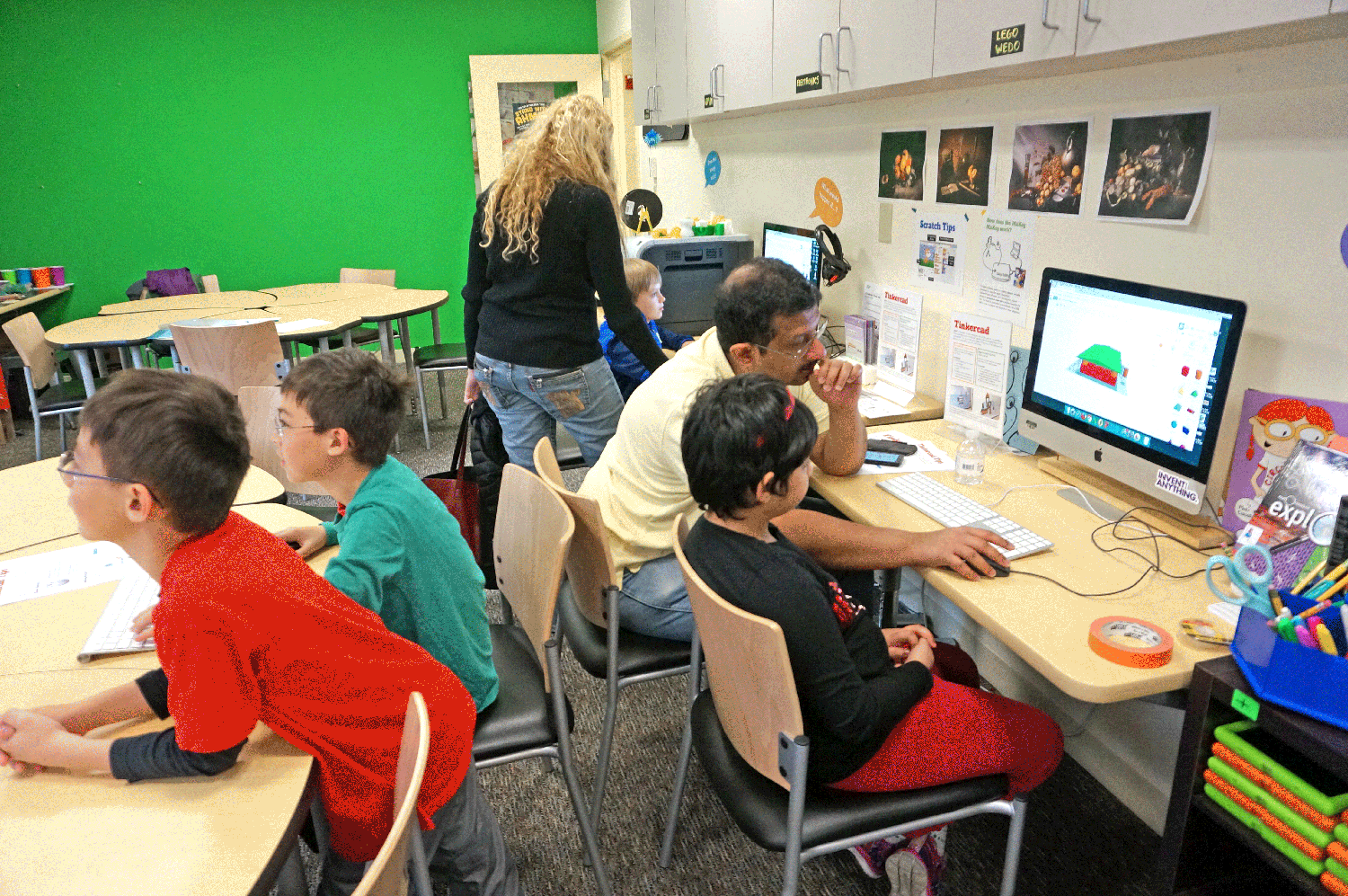 The Lesley STEAM Learning Lab hosted two hands-on workshops on Friday, April 20th as part of the 2017 Cambridge Science Festival. The session activities invited parents and caregivers to tinker with their children and develop unique solutions for a host of design and engineering challenges.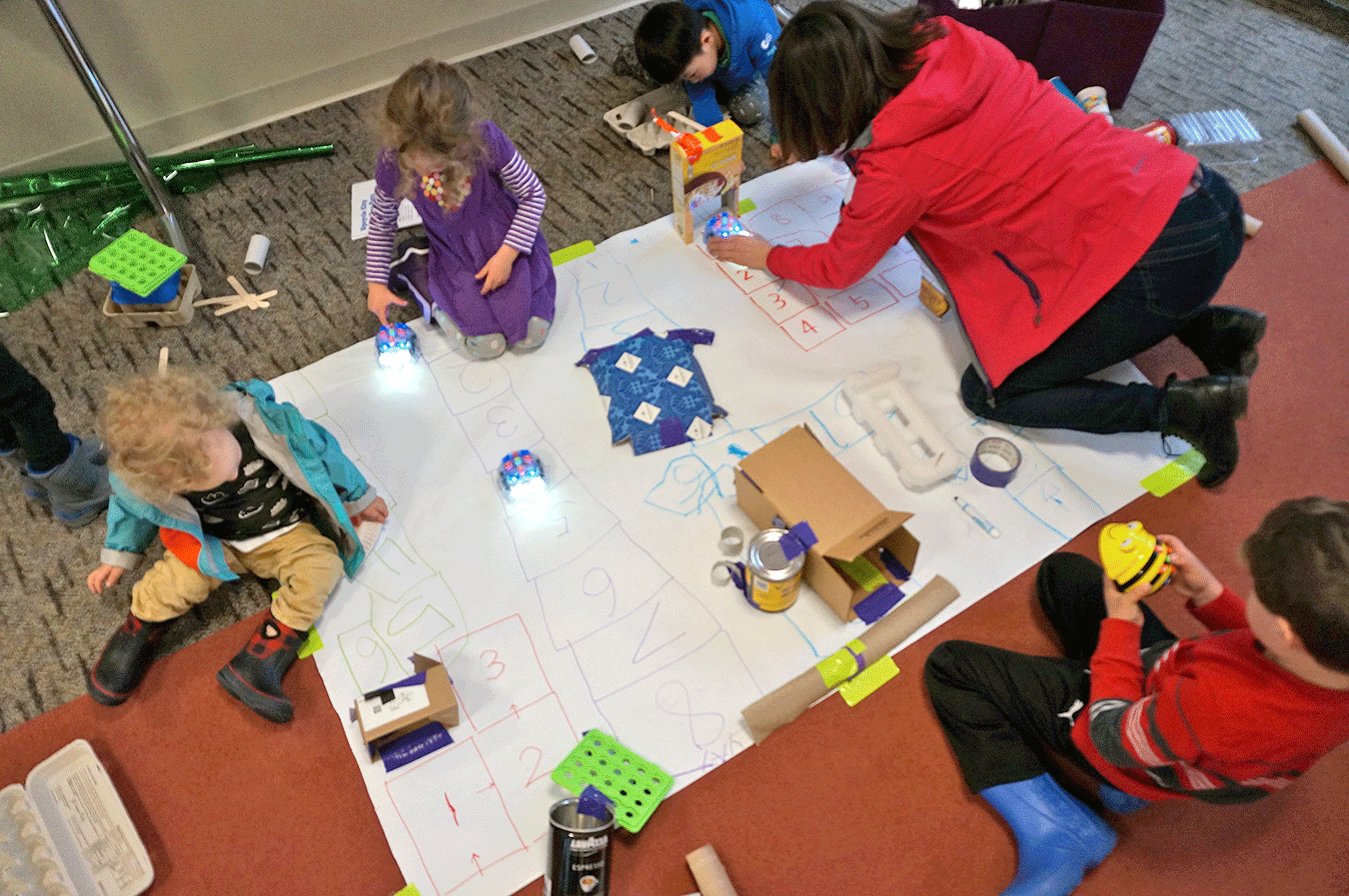 "Design Playground", geared towards JK-5th grades kicked off the morning session. Participants noodled through Bristlebot designs, developed their own Bee-Bot village, coded digital stories using Scratch Jr., and programed the KIBO robot into a trash-cleaning rover.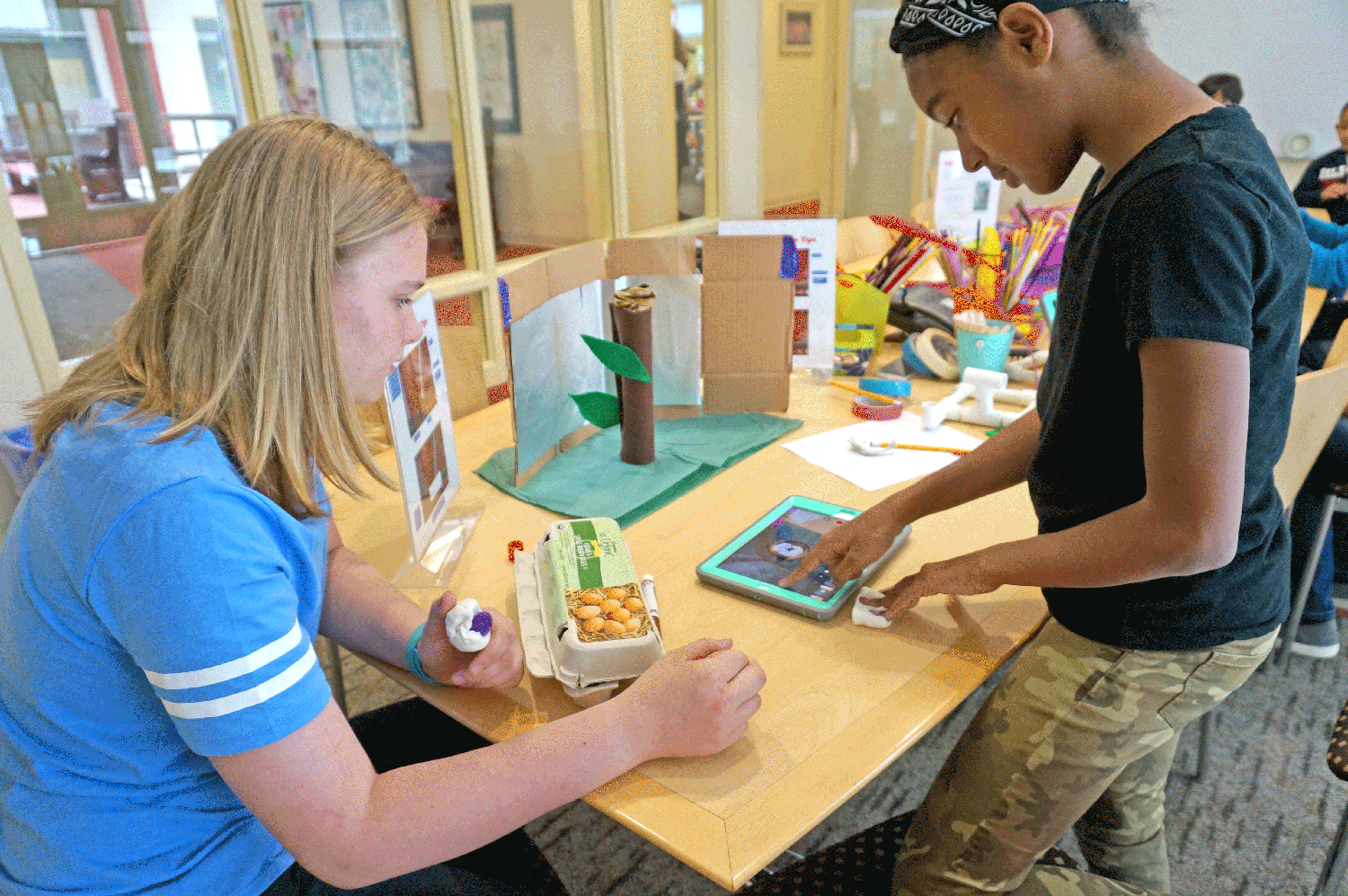 "Design Your World" drew a group of curious 6th-12th grade students into littleBits mystery boxes, stop motion animation, LED wearable jewelry, and designing 3D models in Tinkercad to import into Minecraft. There was enthusiasm across the board, but the Minecraft and Stop Motion stations were especially popular. We're excited to continue to test the limits of manipulating and interacting with original 3D models in Minecraft. Stay tuned!