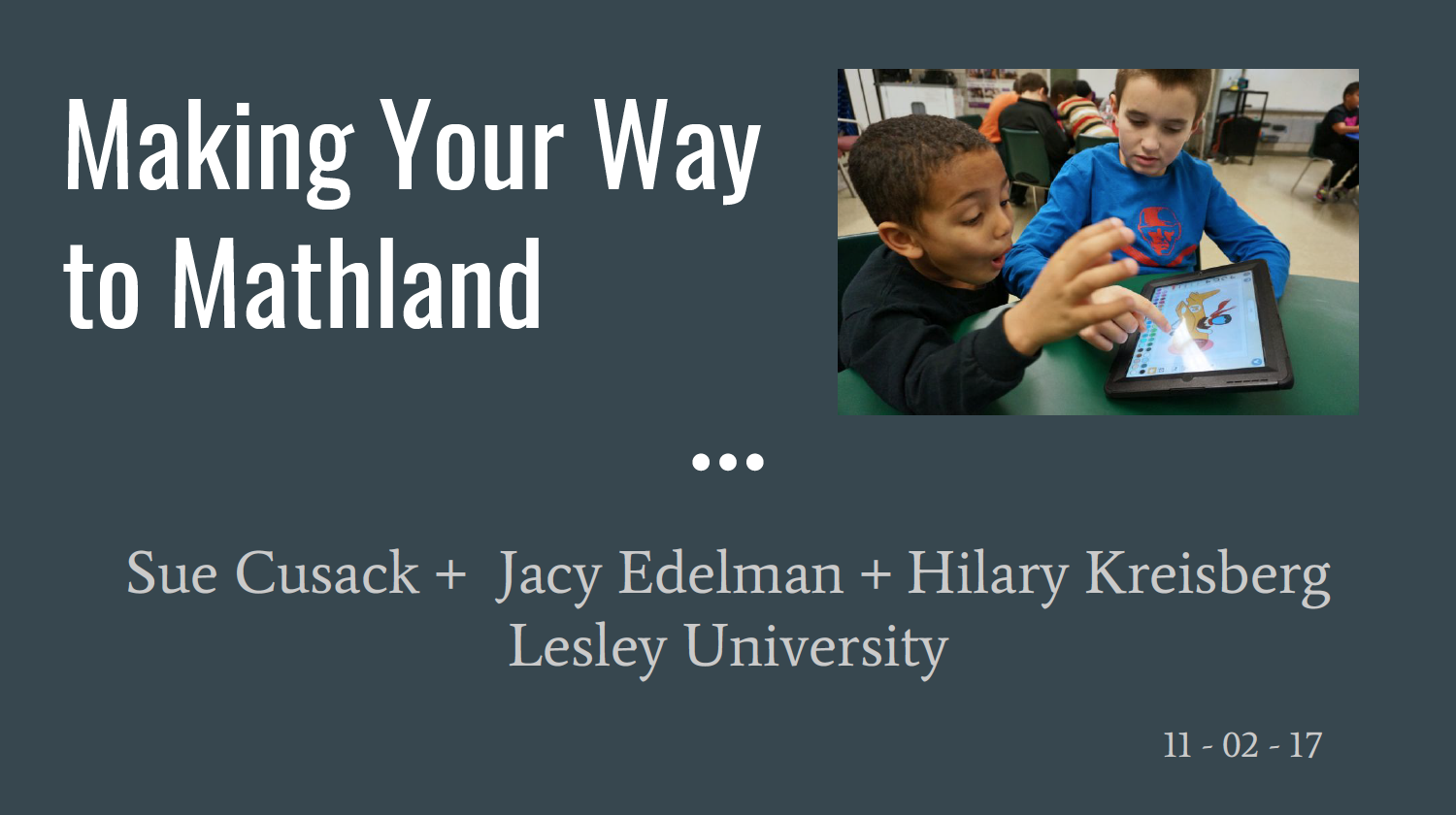 Sue Cusack, Jacy Edelman & Hilary Kreisberg
Association for Teachers of Mathematics in Massachusetts (ATMNE) 2017 Conference
November 2, 2017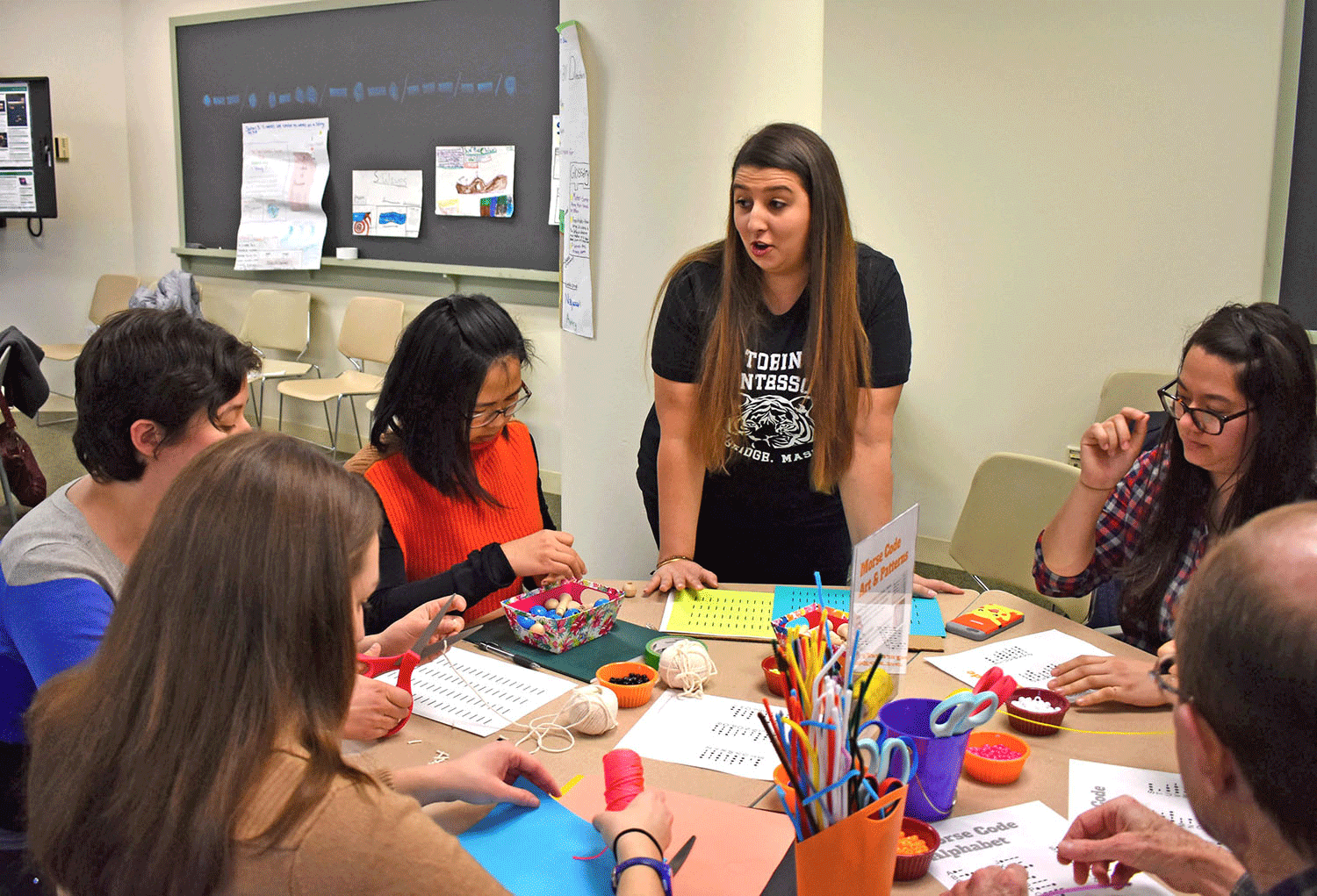 A partnership between Lesley's Makerspace and Cambridge's Tobin Montessori has reconceptualized science activities that explore sound, light, and digital waves through making. A collaborative team of Tobin Montessori teachers and the Lesley STEAM Learning Lab led a hands-on re-creation of elementary science activities and discussed how making inspires playful learning at Lesley University's 2017 Community of Scholars Day.
Continue reading Teaming up to Tinker: Defending Play in Public Education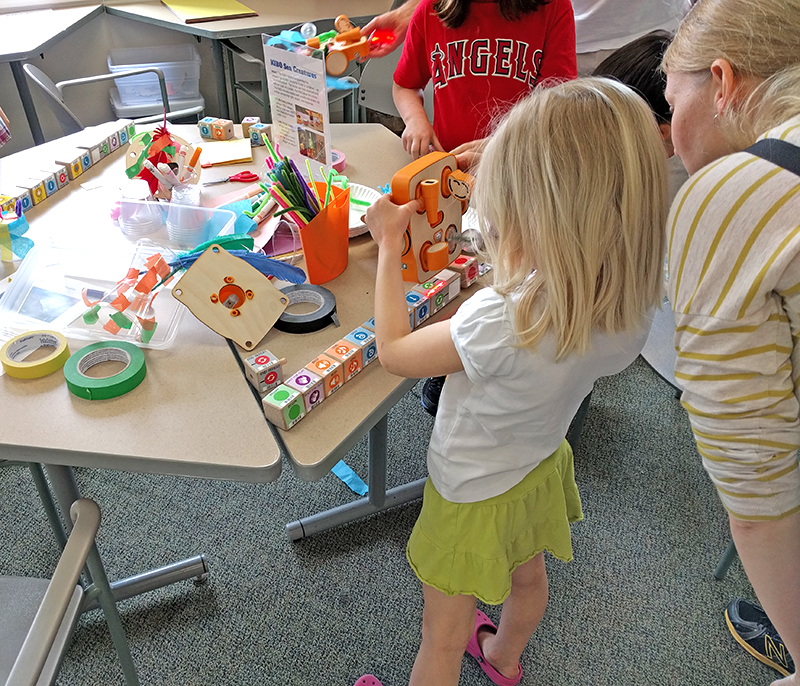 The Lesley Makerspace hosted two hands on making events as part of the Cambridge Science Festival. The festival boasts ten days of STEAM-related activities across the wider Boston area, including lectures, debates, plays, workshops, exhibits, and more.
Continue reading Cambridge Science Festival: Earth Day Makerspace Mashup